From her role in the critically acclaimed TV series Transparent to taking on a director role in her new flick Virgin Territory, Emily Robinson has mastered it all with elegance, poise, and effortless style. We chatted with the actress as she talks prepping for her role, her personal style, and what's next for her.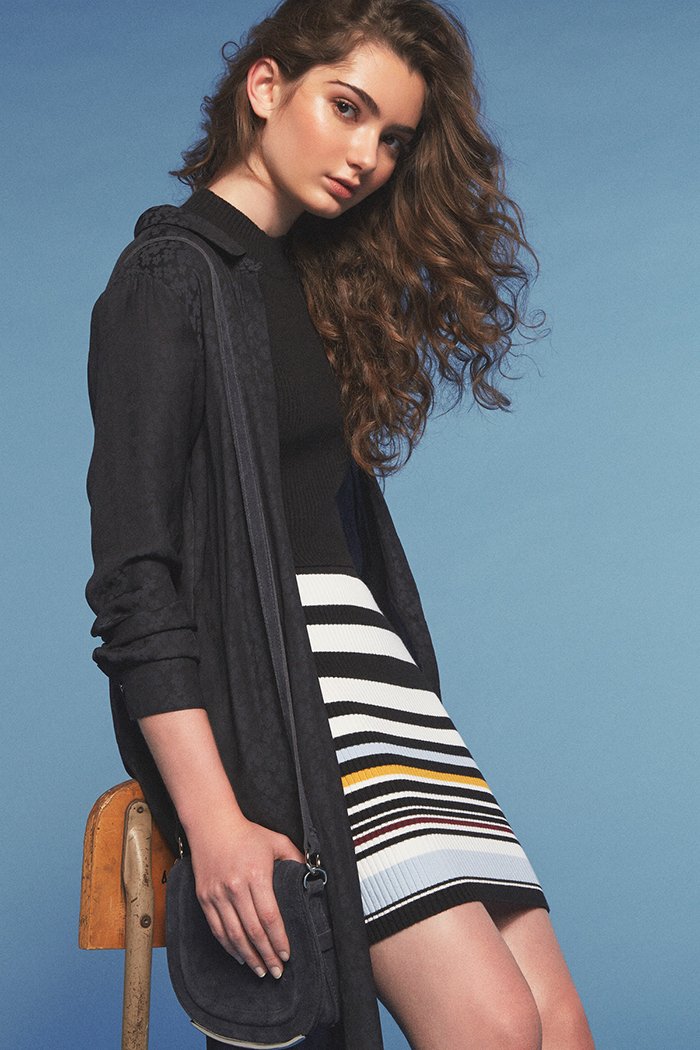 Q – You recently worked on Transparent — which is a TV series about a family and their lives after the discovery that their father is transgender. This is a big topic right now. How did you tackle such a role?
A – I feel so lucky to be a part of a show as socially important as, I believe, Transparent is. And on top of that, I get to play two characters in the Transparent universe: Teenage Ali (a thirteen year-old version of Gaby Hoffmann) and Young Rose [a teenage version of Maura's (portrayed by Jeffrey Tambor) mother].  To prepare for Ali, I just watched everything Gaby Hoffmann did and tried to get her in my bones. Rose required more research. Rose is a Polish Jew living in pre-WWII, Weimar-period Berlin. Because of the time period, cultural, and lingual differences, Transparent sets up multiple rehearsals and workshops for the Berlin actors to make sure we were all aware of the actual history. We read numerous books and articles, scoured the internet for pictures, learned some Yiddish and German, and some of us even exchanged character diaries. So much of this queer history was previously unknown to me, so the entire process was especially thrilling and fulfilling.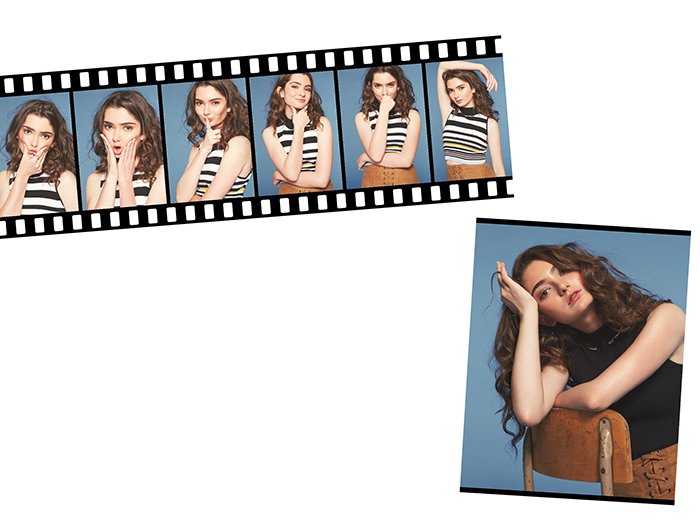 Q – What's been your biggest challenge as an actress?
A – My biggest challenge as an actress was actually when I was both directing and acting in my short film, Virgin Territory. Remembering to take off the director hat once you start rolling can be challenging, but is a necessity for honesty.
Q – How do you define your personal style?
A – Sporty femme chic is how I like to think if it: full of contradictions, but unique and classic in a way that screams "me."
Q – If you could raid one person's closet, who would it be?
Okay that's a really difficult question. There are so many people whose closet I would love to raid! I'm gonna go with either Anna Wintour or Taylor Swift. They're both so fierce, fresh, and classic.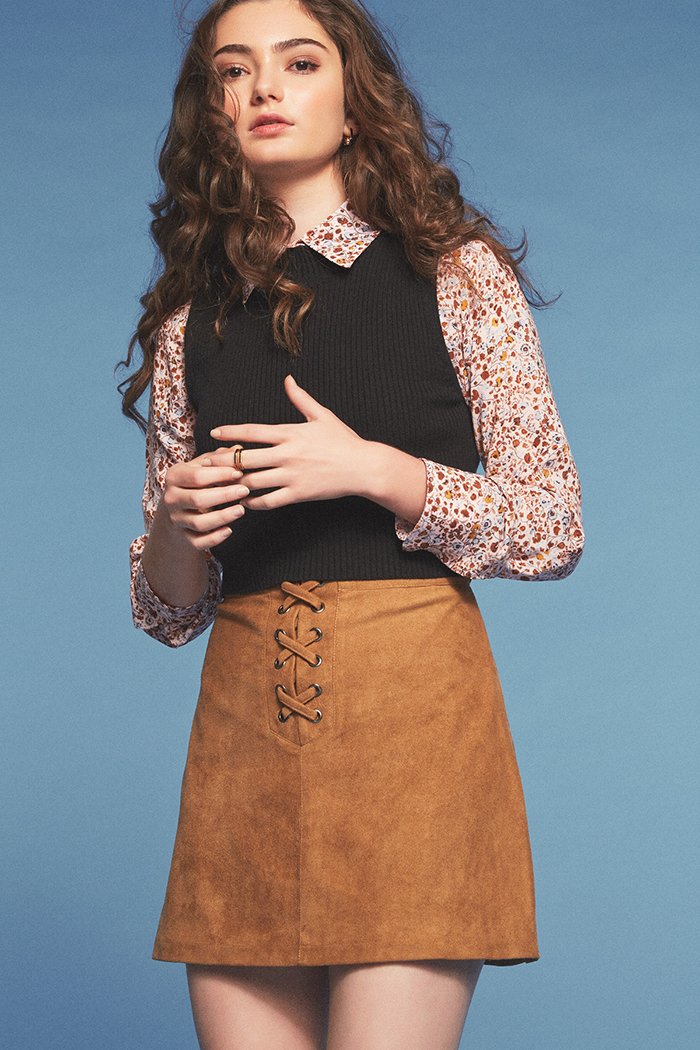 Q – You're hosting a dinner party and you can invite 5 people (deceased or current), who are they?
A – Virginia Woolf, Audrey Hepburn, JK Rowling, Kristin Wiig, and President Obama. 
Q – What was the last thing that made you laugh out loud?
A – An Instagram post of people in their caps and gowns with the caption "conGRADulations."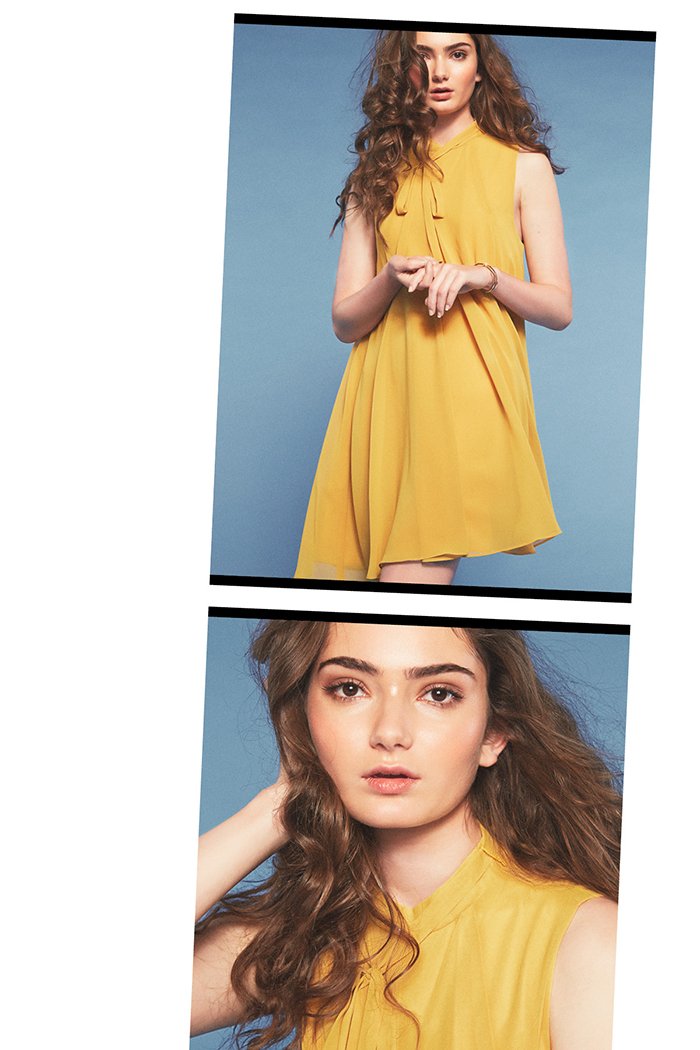 Q – What's next for you?
Well, I'm currently performing in the play, Big Sky, at the Geffen Playhouse in Los Angeles. And next, my short film, Virgin Territory, will be screening at Frameline and Outfest LA.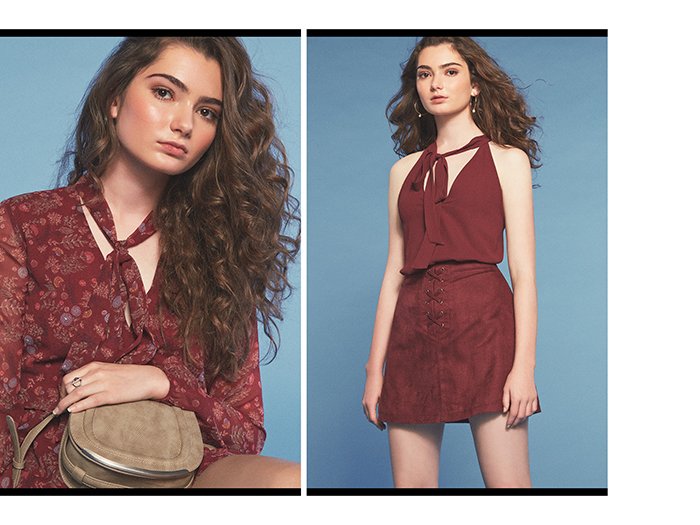 A behind the scenes look at our shoot.