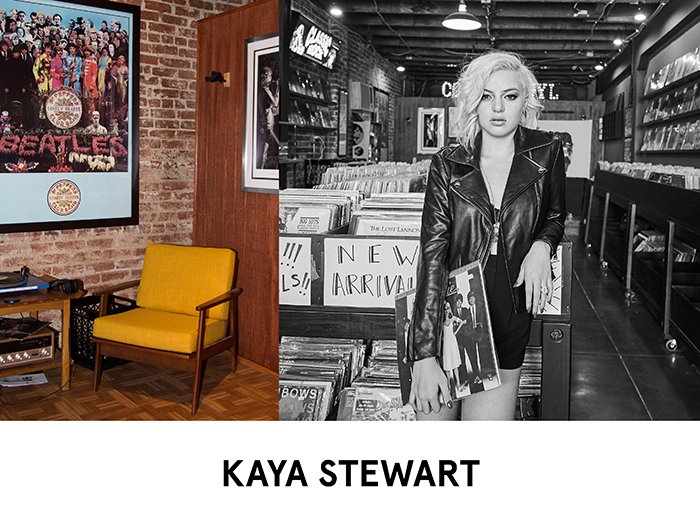 Growing up the daughter of The Eurythmics' David Stewart, Kaya has always known that music was her scene. The pop sensation lends her own twist to our latest collection with a self-described style that's both "70's rock n' roll and old school Marilyn Monroe." She shares her dream music collaboration, her love for Gwen Stefani's style, and what's next for her. 
Q – How would you describe your sound?
A – Original! I'm influenced by so many different sounds and eras of music, so I think my own is a combination of everything that has inspired me.
Q – If you could collaborate with anyone musically, who would it be?
A – I would love to collaborate with Sia.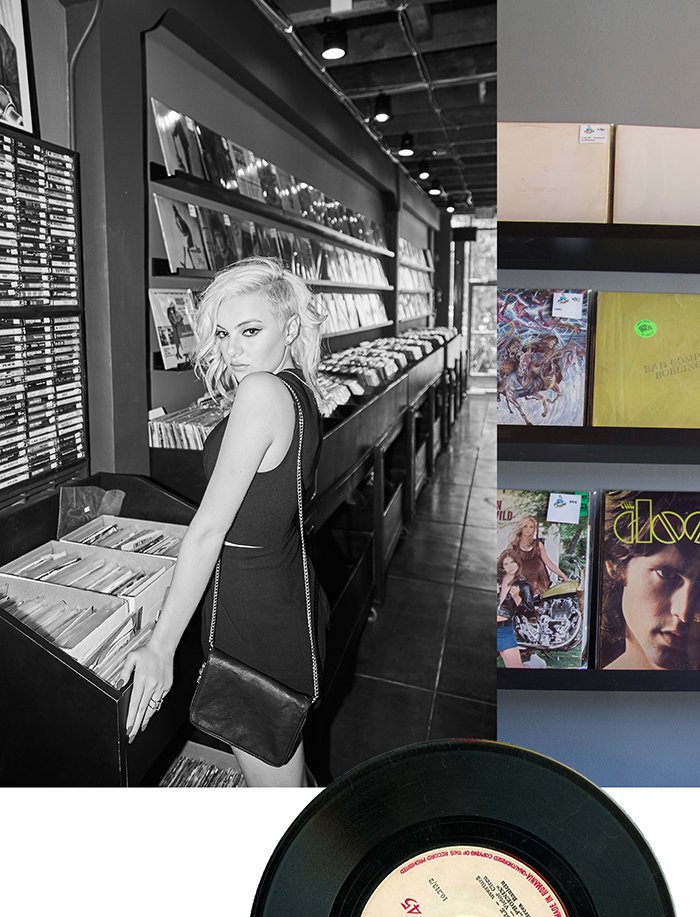 Q – What's your personal style like?
A – I think my personal style is a combination of 70s rock n' roll and old school Marilyn Monroe.
Q – Who's your style icon?
A – Gwen Stefani!
Q – Favorite pizza topping?
A – Olives. Weird I know. 
Q – One song that always gets you in a good mood?
A – Doo Wop (That Thing) by Lauryn Hill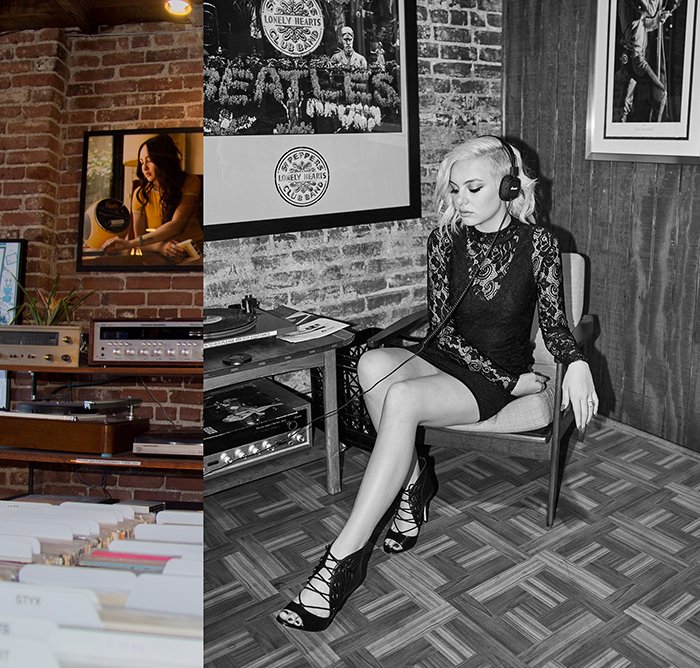 Q – What's next for you?
A – My new album is out featuring my single "Sleepover." I'm also on tour with The GoGo's and Best Coast. I'm at the beginning of such a crazy journey. I can't wait to see what's next for me.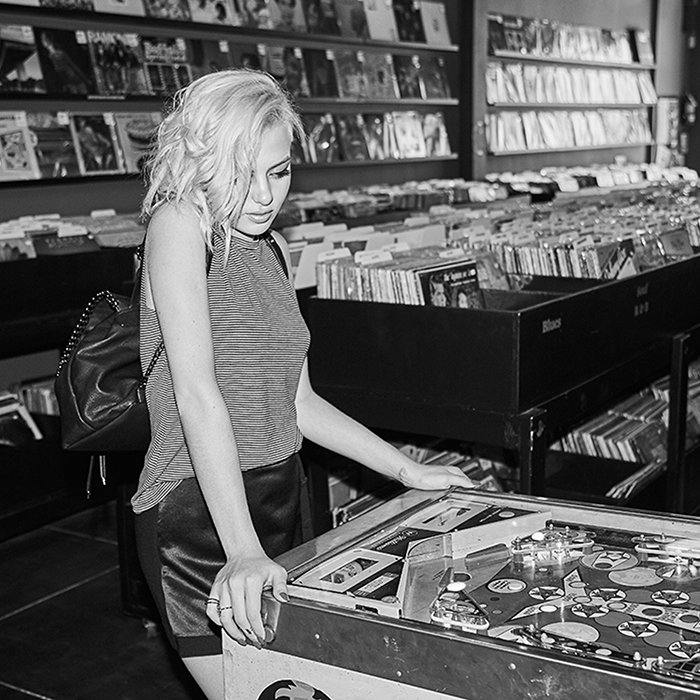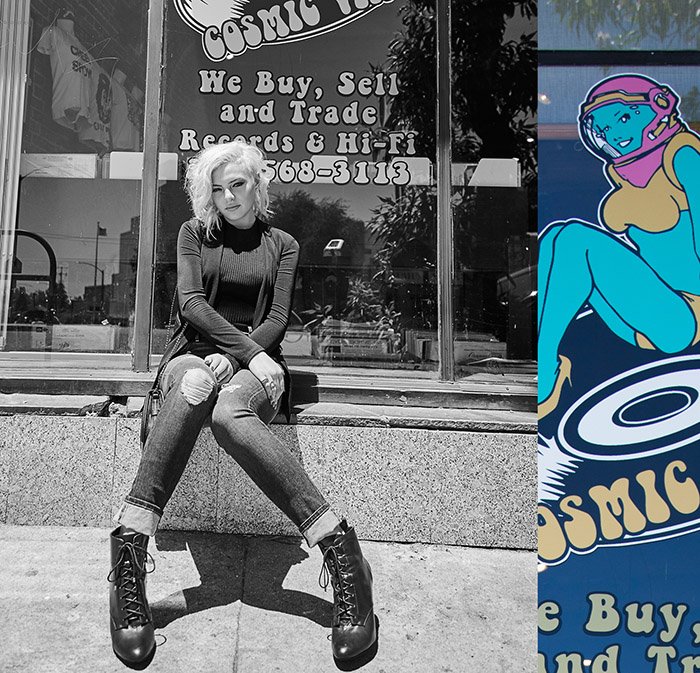 Shot at Cosmic Vinyl.
A behind the scenes look at our shoot.